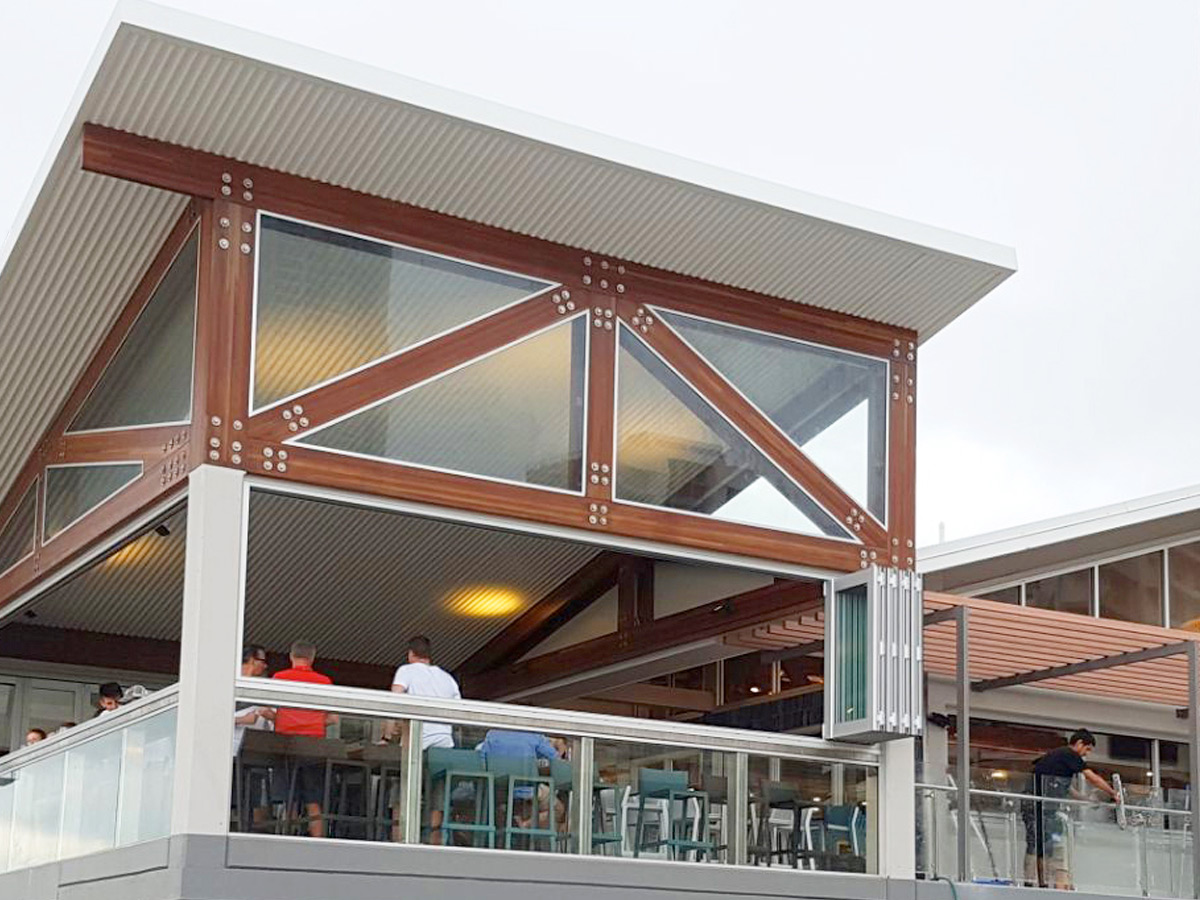 Services Provided:
Frameless Glass
Windows & Doors
Architectural Glazing
Australia Glass Brisbane recently had the pleasure of providing commercial glazing, frameless glazing and architectural glazing services for the Northcliffe Surf Club.
The amazing team worked on some very tight timelines and produced some incredible work. The triangular fixed glazing sections are certainly a stand out piece.
If you need professional glazing services or glass replacement, please do not hesitate to call Australia Glass Brisbane on 07 3277 0051.